Reviews
Croc Crusher 1.5 inch - Black
This thing just rips. It packs a lot of herbs and can tear right through them. I'm definitely telling my friends about it.
- Tim
Croc Crusher 2.2 inch - Rasta
I love its color. It's defo an eye catcher and a convo piece during group sesh.
- Dan
Croc Crusher 1.5 inch - Turq
Perfect on-the-go grinder. It fits in my pocket and it gets the job done. Thanks Croc Crusher Grinders.
- Nick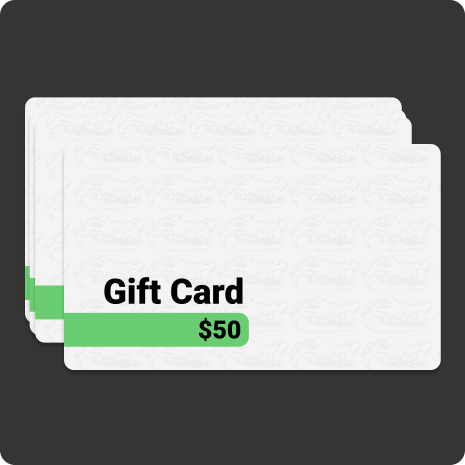 Gift Card
Share the Croc Crusher Grinder experience by giving a friend or a special someone a special Croc Crusher Gift Card.
Wholesale
Croc Crusher Grinders welcome wholesale buyers looking to order Croc Crusher Grinder products in bulk. As our wholesale partner, not only will you enjoy exclusive discounts but also ensure that you secure a sizable number of items to stock your shelves. The opportunity we provide our wholesale partners go beyond profitable pricing — we ensure that they get the best grinders on the market and that they get to take pride in the quality only Croc Crusher Grinders can provide. So, what are you waiting for? Go fill out our Wholesale Form today and become the newest member of our family!
Why Croc Crusher?
Inspired by one of the strongest reptiles in the animal kingdom, Croc Crusher Grinders will tear through your herbs with the power of a crocodile. In the same way, it was designed and engineered to have sharp teeth that can cut through the toughest twigs and even the most stubborn botanical plant matter you have in your cache. And like its namesake, Croc Crusher Grinders are as tough as they come. So, if you want an herb grinder that can keep up with you, then look no further, because all you need is in a Croc Crusher Grinder.